In music, a rest is a brief silence, a short break in the flow of sound. In musical notation, a rest is the sign that indicates such a break.
Just as there are music notes of different value (whole note, half note, etc.), there are rests of different value.
For each note, there is a rest of equivalent value; for each rest, there is a note of equivalent value.
Music Rests of Different Values
The example below shows how some of the music notes making up a musical phrase can be replaced with music rests of equivalent lengths.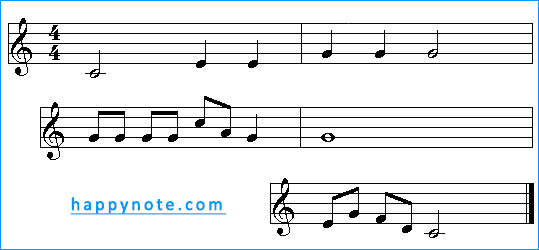 Now, the same musical phrase, but some music notes have been changed in rests :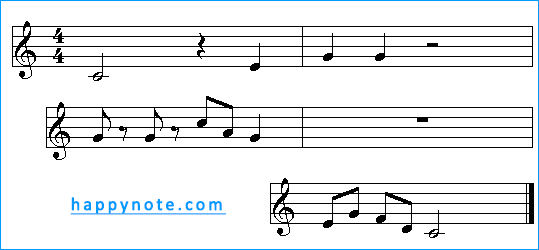 Note and rest values are not limited to those shown above. There are also a sixteenth note and a sixteenth rest, a thirty-second note and a thirty-second rest, a sixty-fourth note and a sixty-fourth rest!
Learn Music Rests the Fun Way with the Free Game Music Note Cracker HN
Music Theory
– The Staff (or Stave)
– Clefs: Treble, Bass, Alto, Tenor
– Name of Notes: A B C and DO RE MI