In music, a rest (Whole Rest, Half Rest, Quarter Rest…) is a brief silence, a short break in the flow of sound. In musical notation, a rest is the sign that indicates such a break.
Just as there are music note of different values (whole note, half note, etc.), there are rests of different value. For each value of note, there is a rest of equivalent value; for each value of rest, there is a note of equivalent value.
Music Rests of Different Values
The example below shows how some of the music notes making up a musical phrase can be replaced with music rests of equivalent lengths.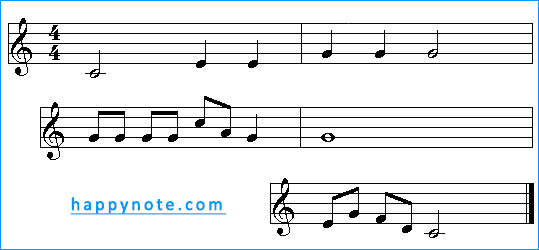 Now, the same musical phrase, but some music notes have been changed in rests: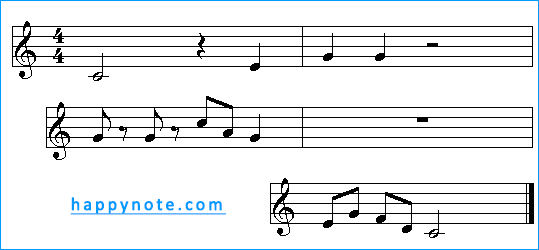 Note Value and Silence of an Equivalent Duration
There is a musical silence for each value of note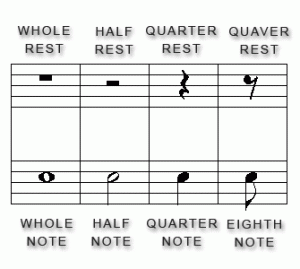 Difference Between American English and British English
AMERICAN ENGLISH – BRITISH ENGLISH
Whole Rest – Semibreve Rest
Half Rest – Minim Rest
Quarter Rest – Crotchet Rest
Quaver Rest – Quaver Rest
---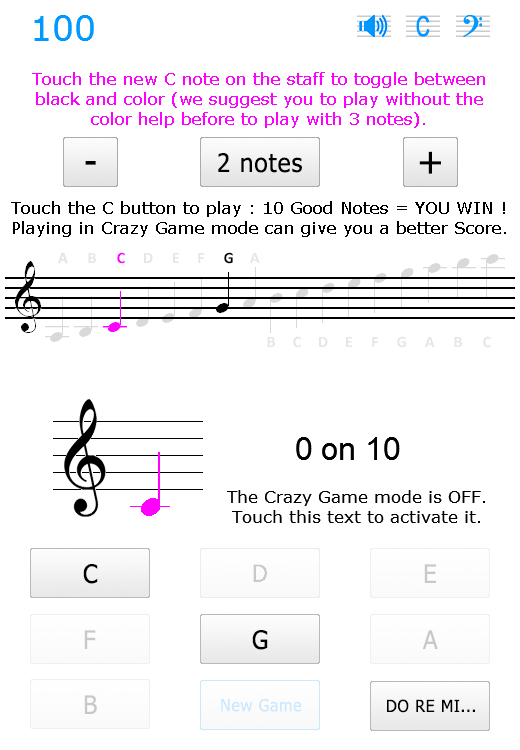 ---
All the Musical Silences
Note and rest values are not limited to those shown above. There are also a sixteenth note and a sixteenth rest (Semiquaver rest), a thirty-second note and a thirty-second rest (Demisemiquaver rest), a sixty-fourth note and a sixty-fourth rest (Hemidemisemiquaver rest).
Dotted Rest
The duration of a rest may be increased by half but it's reserved to modern music.
Learn Music Rests the Fun Way with the Free Game Music Note Cracker HN
Music Rests and Music Theory
Music Staff (or Stave)
The music staff (or stave) is made by five parallel horizontal lines.
Clefs – Treble, Bass, Alto, Tenor
Learn about the different musical clefs and which one is used for each musical instrument.
Music Notes – Name of Notes (A B C or Do Re Mi)
Seven notes of music and two systems to name them.
7 Note Values (Whole Note, Half Note, Quarter Note…)
The type (shape) of musical notes (Quarter Note, Half Note, Whole Note) fixes the note values (duration).