Chopin's Ballade No 3 in A-flat major, Op. 47, composed by Frédéric Chopin, dating from 1841, is dedicated to Pauline de Noailles. Krystian Zimerman Wikipedia – Krystian Zimerman Facebook
The inspiration for this Ballade is usually claimed to be Adam Mickiewicz's poem Undine, also known as Świtezianka.
There are structural similarities with the "Raindrop Prelude" which was inspired by the weather in Majorca during Chopin's disastrous vacation with George Sand. These include a repetitive A♭ which modulates into a G♯ during the C♯ minor section.
Others Chopin's Ballades by Krystian Zimerman
Ballade No 1 in G Minor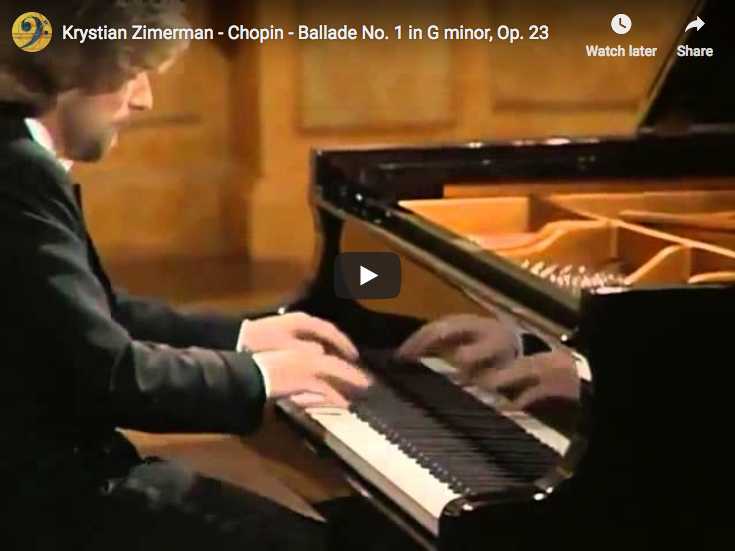 Ballade No 2 in F Major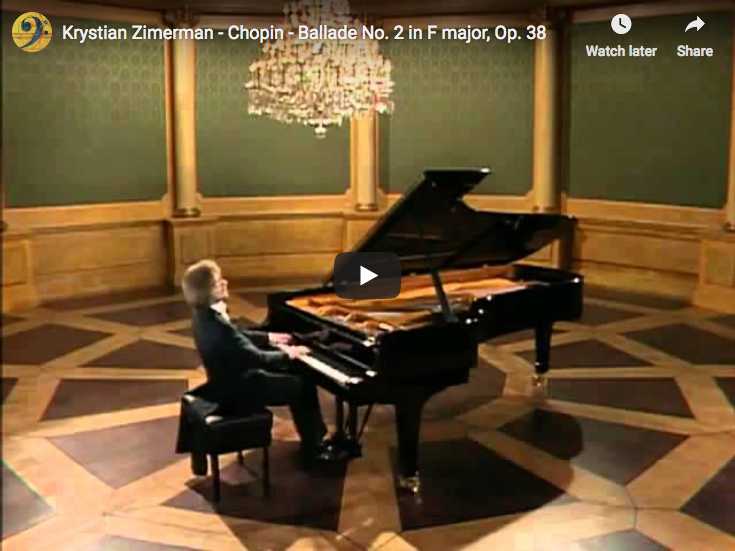 Ballade No 4 in F Minor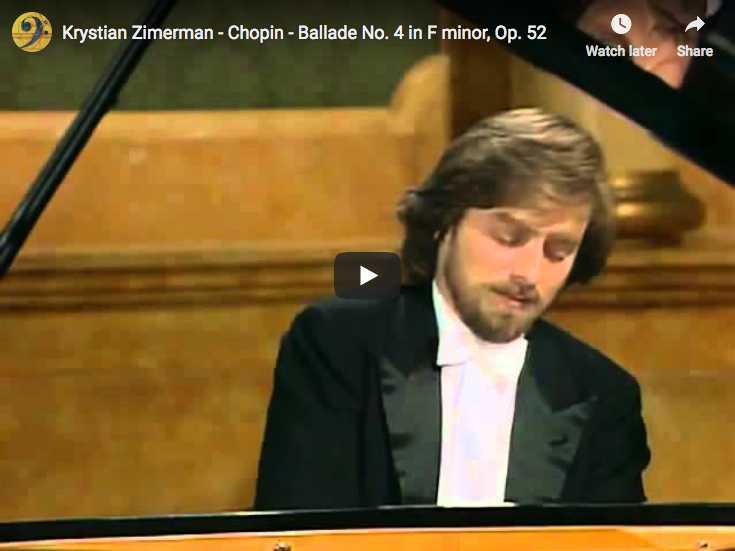 Ballade No 3: other performance
Martha Argerich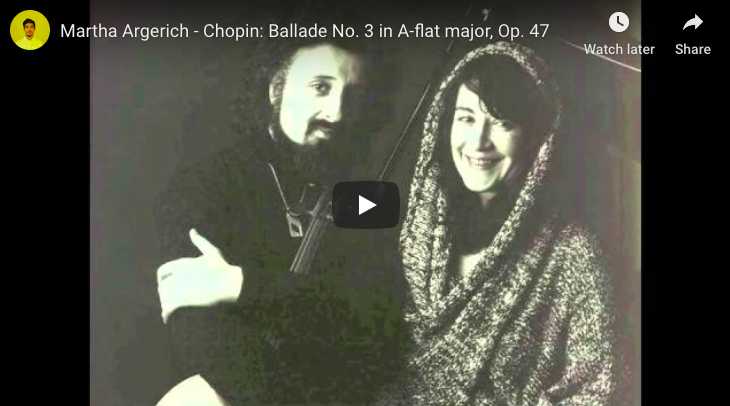 More music videos by Krystian Zimerman
Follow the link Krystian Zimerman to watch more music videos by this artist.