Chopin's Ballade No. 4 in F Minor, Op. 52, was composed in 1842 in Paris and Nohant and revised in 1843. The work was dedicated to Baroness Rothschild, wife of Nathaniel de Rothschild, who had invited Frédéric Chopin to play in her Parisian residence, where she introduced him to the aristocracy and nobility.
Chopin by Buniatishvili
Waltz No. 7
Prelude No. 4
Scherzo No. 3
Ballade No. 4: Other Performances
Buniatishvili
Zimerman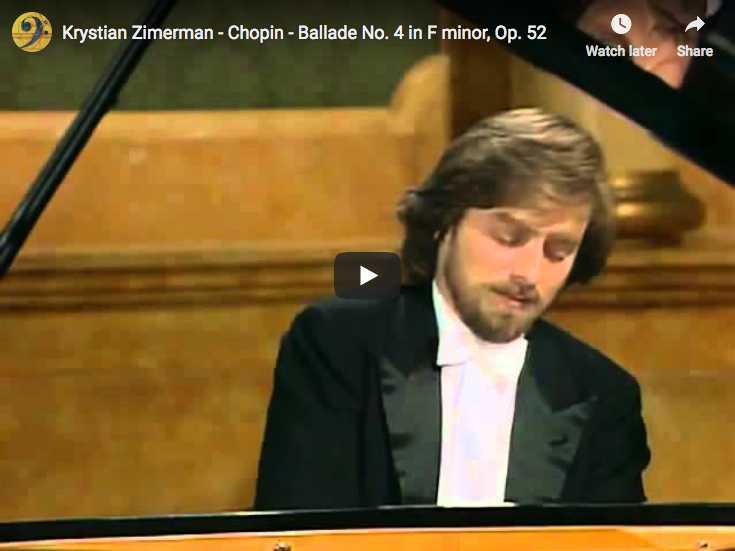 The Fryderyk Chopin Institute
Learn more about the Ballade No. 4 in F minor.
Khatia New Videos