O mio babbino caro (Oh my dear papa) is a soprano aria from the opera Gianni Schicchi (1918) by Giacomo Puccini to a libretto by Giovacchino Forzano. It is sung by Lauretta after tensions between her father Schicchi and the family of Rinuccio, the boy she loves, have reached a breaking point that threatens to separate her from Rinuccio. It provides an interlude expressing lyrical simplicity and love in contrast with the atmosphere of hypocrisy, jealousy, double-dealing, and feuding in medieval Florence.
O Mio Babbino Caro – Aria Version
Mr Bean (Rowan Atkinson)
Maria Callas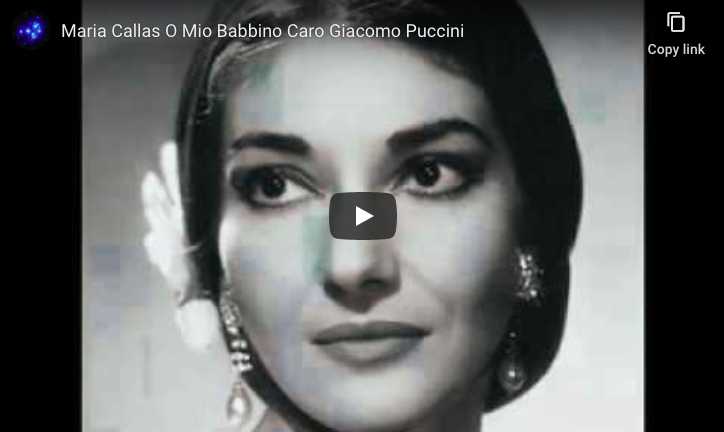 Lyrics
Italiano
O mio babbino caro,
mi piace, è bello bello,
vo'andare in Porta Rossa
a comperar l'anello!
Si, si, ci voglio andare!
E se l'amassi indarno,
andrei sul Ponte Vecchio
ma per buttarmi in Arno!
Mi struggo e mi tormento,
O Dio! Vorrei morir!
Babbo, pietà, pietà!
Babbo, pietà, pietà!
English
Oh my dear papa,
I love him, he is handsome, handsome,
I want to go to Porta Rossa
To buy the ring!
Yes, yes, I want to go there!
And if I loved him in vain,
I would go to the Ponte Vecchio,
And throw myself in the Arno!
I am anguished and tormented!
Oh God, I'd want to die!
Papa, have pity, have pity!
Papa, have pity, have pity!