The Turkish March is the third and last movement from Mozart's Piano Sonata No. 11 in A major (but the Turkish March is in A minor). Also called Turkish Rondo, this third movement "Alla Turca" is often heard on its own and is one of  Wolfgang Amadeus Mozart's best-known piano pieces. – Arcadi Volodos is a Russian pianist and composer, born in 1972. His first name is sometimes transliterated Arcady or Arkady.
More Mozart by Yuja Wang
Piano Concerto No 9 (Jeunehomme) in E-Flat Major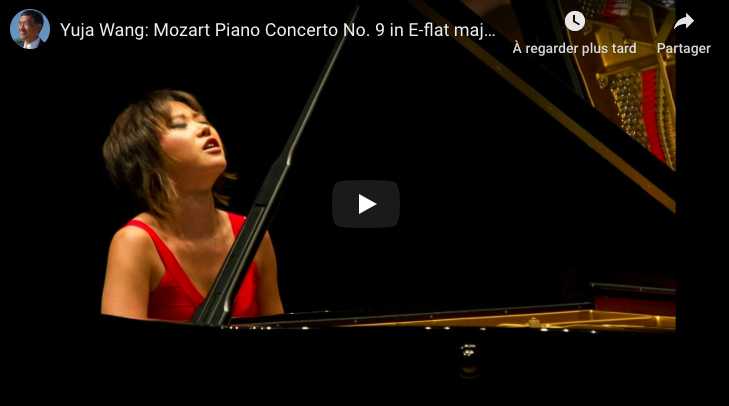 Piano Concerto No 10 in E-Flat Major (Yuja Wang & Lahav Shani)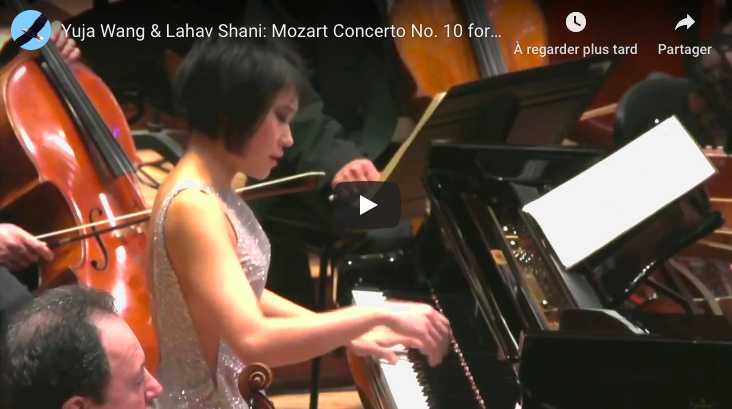 Mozart-Volodos: other performances
Yuja Wang: Other version more "jazzy".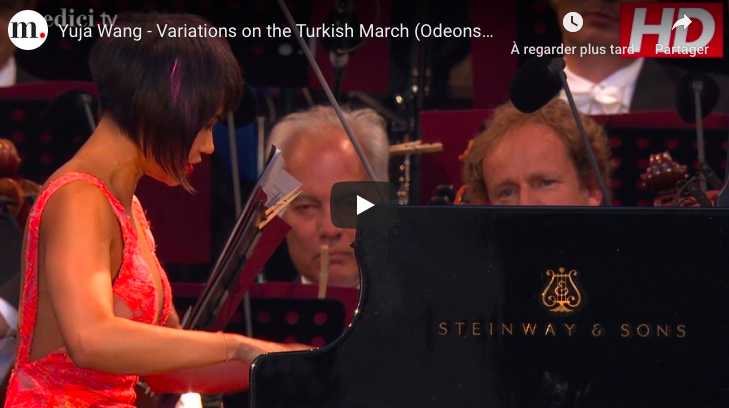 Arcady Volodos
Turkish March: original version
Vladimir Horowitz
Yuja Wang New Videos