The Piano Concerto No. 19 in F major, KV 459 by Wolfgang Amadeus Mozart was written at the end of 1784: Mozart's own catalogue of works records that it was completed on 11 December. It is occasionally known as the second coronation concerto on account of Mozart playing it on the occasion of the coronation of Leopold II in Frankfurt am Main in October 1790.
Concerto No. 19: Other Performance
Hélène Grimaud
Mozart by Pollini
Piano Concerto No. 23
Maurizio Pollini is playing Mozart's piano concerto No. 23 in A Major. The Wiener Philharmoniker is conducted by Karl Böhm.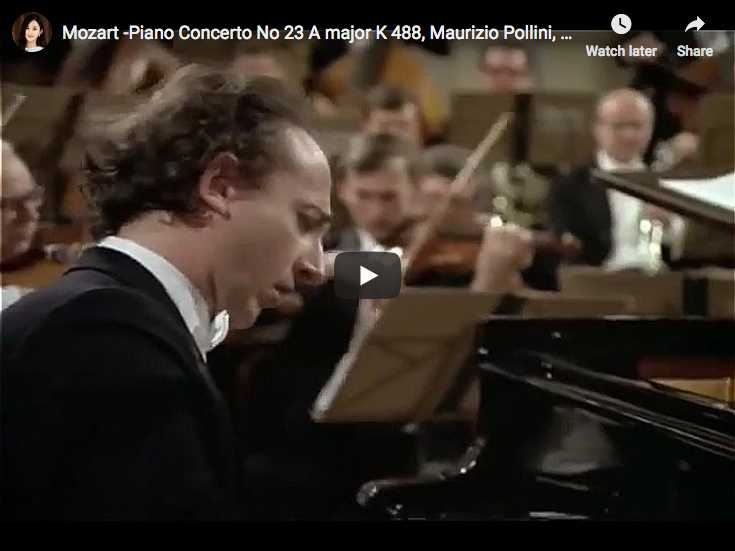 Piano Concerto No. 21
Maurizio Pollini performs Mozart's Piano Concerto No. 21 in C major. The Orchestra filarmonica della Scala is conducted by Ricardo Muti.