In 1834, Frédéric Chopin wrote an Andante Spianato in G major, for piano solo, which he added to the start of the Grande Polonaise Brillante in E-flat Major and joined the two parts with a fanfare-like sequence.
The Grande polonaise brillante in E-flat, set for piano and orchestra, was written first, in 1830-31. The combined work was published in 1836, and was dedicated to Madame d'Este.
The Grande polonaise brillante is a work for piano and orchestra, although the piano part is often played on its own. The Andante spianato (spianato means "even" or "smooth") for solo piano was composed as an introduction to the polonaise after Chopin received a long-awaited invitation to perform in one of Habeneck's Conservatoire Concerts in Paris. This was the only time Chopin had ever used the term spianato as a description for any of his works.
Andante Spianato in G Major
Argerich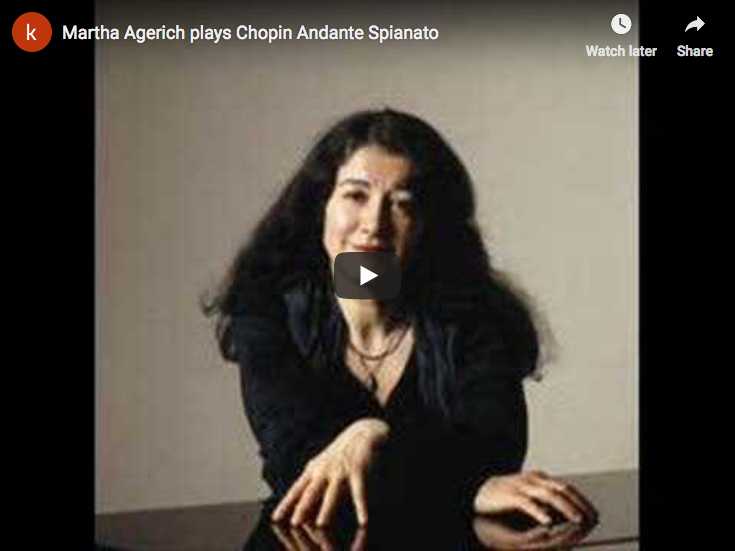 Other Polonaise by Martha Argerich
Polonaise No 6, Heroic
Introduction and polonaise brillante by Martha Argerich and Mstislav Rostropovich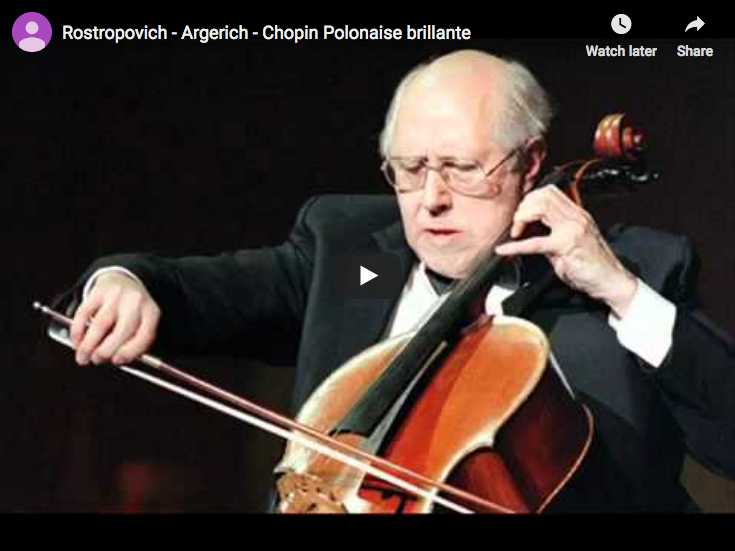 Grande Polonaise, Other Performance
Arturo Benedetti Michelangeli
Martha New Videos